Mens Wedding Suit Sydney
The Dymocks Building is your one stop bespoke shop for the all things wedding suit Sydney. Come in and view our range of custom and premade wedding suits, our tenants want to make the process of planning your wedding as simple and enjoyable as we can.
Our centrally located Sydney CBD building has a wide range of Grooms and Groomsmen Suits Sydney based stores that stock everything form the traditional to the unique to suit any kind of Sydney groom.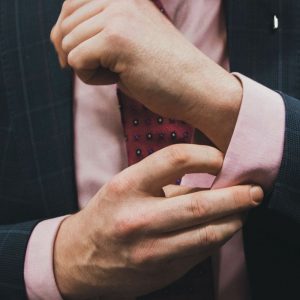 ---
Montagio Custom Tailoring
We are proud to be Australia's most progressive custom tailoring house, uniquely combining contemporary styling with traditional…
---
C.R Tailors – Specialist Suit Tailoring & Alteration
Custom Design & Made Suit, Wedding Suit, Shirt, Dresses / Alteration by Master ABOUT US C.R…
Grooms of Sydney - Expect the unexpected
Discover levels 1-10
We have an amazing selection of mens suit retailers offering ready to wear and custom made options for every fashion taste. Our professional services also include a huge range of experienced tailors and alterations to personalise your suit to be the perfect cut and fit for your special occasion.
Grooms and Groomsmen Suits Sydney
We know that finding that perfect wedding suit sydney can be overwhelming – what fabric, what style, what colour, what size - especially when you're just getting started. The good news is that we've helped many grooms to be just like you find the one and it will be our delight to help you find a custom suit that makes you look and feel a thousand bucks. Our selection of stylish custom suits sydney are hand-made, giving you a curated collection that is just for you.
Grab your groomsmen and schedule an appointment with one of our tenants today. Located in the Centre of Sydney, The Dymocks Building's consultants are here to assist you in finding your dream wedding suit in the CBD.