8 Wedding To-Do's Before you get Engaged – with Jacque Fine Jewellery
Location: LEVEL 2, SUITES 8 & 10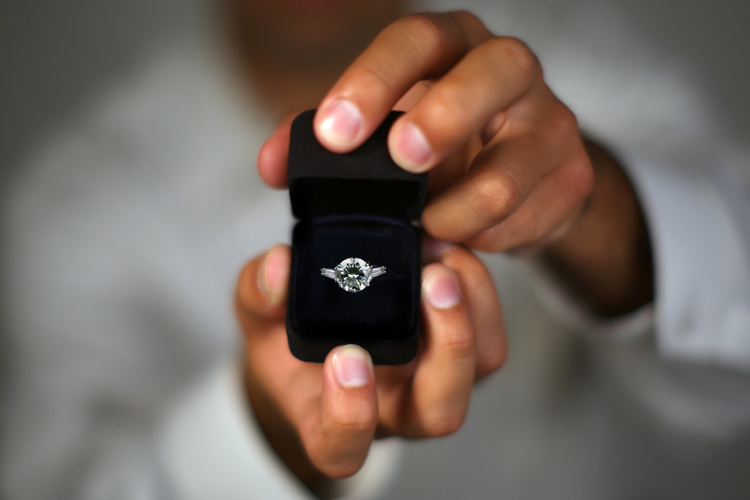 Believe it or not, the time to start planning your dream Wedding is now! We know it sounds crazy, but regardless of whether you have a ring yet, it's important to complete this checklist of Wedding to-dos asap, so that when he does propose (it will happen, we promise), you'll be miles ahead of other Brides.
RESEARCH YOUR DREAM ENGAGEMENT RING
Sometimes guys need a little help choosing a ring that you'll fall in love with, so if you're at a stage in the relationship with your boyfie that you think Marriage might be on the cards, it's time to start researching your dream ring. Jacque from Jacque Fine Jewellery says that you should try a few designs on your finger and look at shapes and stones that you like, but most importantly decide on whether you prefer a gold, rose gold or white gold (or platinum) setting. Not sure how to let him know? Next time the two of you are out shopping, stop by your favourite jewellers to look at some 'earrings', stumble across an Engagement ring that you like and point it out.
CHOOSE YOUR DREAM VENUE
Have a think about the type of venue your dream Wedding would be held at, because some of the most popular locations can book out more than a year in advance. SophieRose Wachtel from Grand Pacific Group gives us an insider tip, "If you already have a special date in mind that you'd like to get Married on, for example a Saturday evening in spring or Valentine's Day, we recommend aiming to book at least a year in advance. However, if you're flexible with dates, you can occasionally book at even the most popular and exclusive venues giving just a few months' notice."
PICK A SEASON
Firstly, decide whether your 'dream Wedding' will be held in summer, winter, autumn or spring, that way you can plan everything else (including Wedding theme, gown, etc) around this. Bear in mind that spring is the most popular time for Weddings, so you'll probably have to book further in advance (meaning you'll have to have a longer engagement) to ensure you get the Wedding vendors you want.
START YOUR GUEST LIST
Ahhh, the dreaded guest list. Every past Bride will warn you that the guest list is one of the trickiest parts of Wedding planning, so starting to plan your guest list ASAP will save you many a sleepless night. Think about whether you want an intimate Wedding or a huge celebration and start keeping a sneaky excel sheet with your prospective guests and their addresses (trust us, compiling addresses takes FOREVER)!
HAVE A BUDGET KNOW
What sort of budget you'll be working to, as well as whether your parents will be contributing to the Wedding, or whether you should start saving now.
RESEARCH WEDDING GOWNS
If you're wanting a couture gown, it's time to start a Pinterest board filled with design ideas. At the end of each month, go into your board and delete any gowns you don't like anymore, at the end of six months, you'll be left with a few classic gowns that you've loved for a long time (meaning you're less likely to get sick of them over the coming months) – these are the ones you should take with you when you visit your designer!
FIND YOUR PRIMP-TEAM
The best hair and makeup artists book out pretty quickly when it comes to Weddings, so if your heart is set on a particular 'glam-squad', it's time to try them out NOW. Some hairdressers are so popular that they need to close their books, so start going to your dream hairdresser, even if it is just every few months and have a trial with your dream makeup artist, so you can be sure that they're the 'one' for you.
GET 'IN' WITH THE IN-LAWS
If you haven't already, now's the time to start getting close to your future in-laws. Have casual conversations with them to try and gauge what they expect from your Wedding. If your boyfriend has siblings who are Married, the easiest way to bring up the topic is to discuss their Wedding: what it was like, whether it was a religious ceremony, how many guests, etc.. That will guide you on their expectations.