Abbey Bridal – Michael + Sam
Location: Suite 1-7 Level 2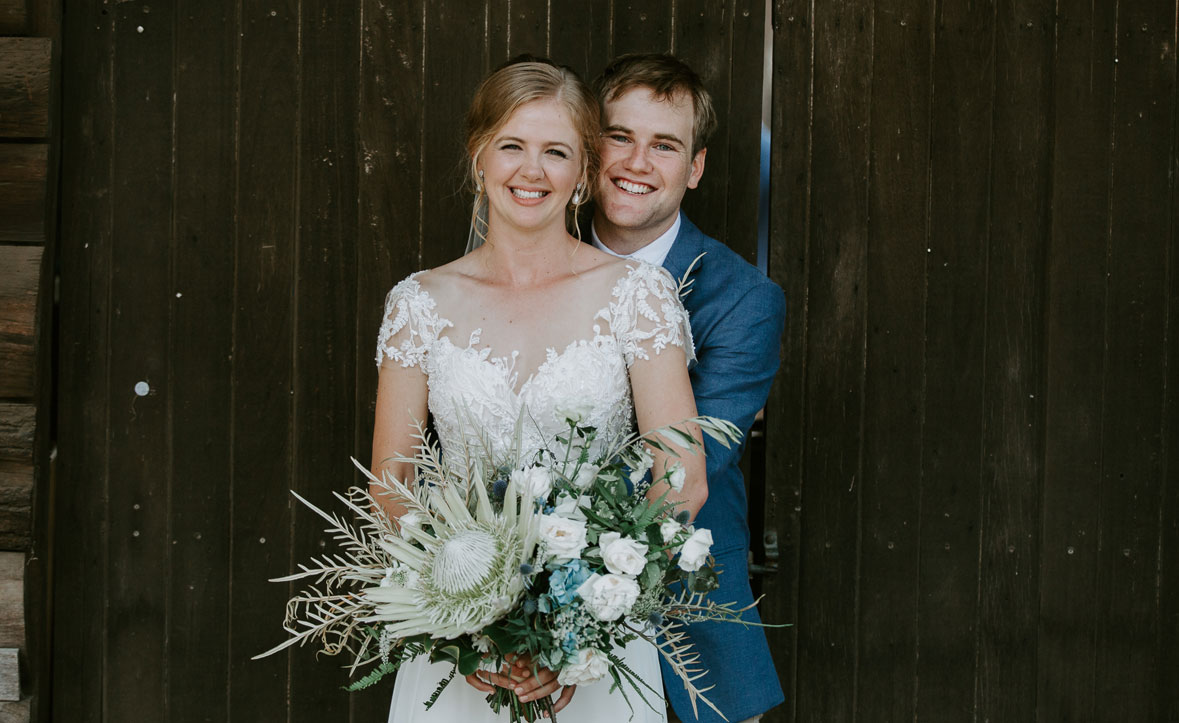 I wore the Rebecca Ingram Mercy wedding dress and as soon as I put it on in Abbey Bridal, I knew it was the dress for me. It was exactly what I was looking for and I felt amazing in it. So many of our guests commented on how great it looked and how it suited me on the day. It was a hot wedding day, and so I was very happy to have a light dress on that was still beautiful and unique.
I was so excited getting ready for my wedding. The lead up to the wedding was quite quick, so I hadn't had a chance to put my whole outfit together before the day. When I first got into my gown on the day and looked into the mirror, I could barely recognize the beautiful person starring back at me. It was definitely one of those WOW moments.
Obviously, walking down the aisle with my father to the arms of my husband-to-be was another highlight. He looked so happy and handsome. It was everything I had ever wanted.
I loved, hearing all the great feedback from guests during the night, some stating our wedding was the best they had ever been. Michael and I were both pretty chuffed about that and happy that all our planning had been worthwhile. It was great seeing all of our guests smiling faces during the day. I don't think I stopped smiling the whole day either.
How was your experience at Abbey Bridal?
My experience at Abbey Bridal was wonderful! I had been to two other places in the same day prior to visiting Abbey Bridal, one of which wasn't such a lovely experience. It was the end of the day, and everyone was tired, but the girls at Abbey Bridal were lovely and very helpful. They let me try on lots of different dress styles and I talked to them about what I liked. It must have been after about eight dresses that they bought over the Mercy dress for me to try. I tried it on and I instantly fell in love with it, it was exactly hat i had been looking for. I was very happy about the cost as well (being the least expensive dress I had tried on!) and so I bought it then and there. Being four months out from my wedding, the staff were very accommodating and got the dress back in store very quickly. Living five hours away from Sydney, I had limited times that I could pick up the dress, but the staff were able to fit me in, even after I changed the fitting appointment three times. The dress fit perfectly only needing very minor adjustments back in my home town. I was very very happy with the overall experience and would definitely recommend Abbey Bridal to other brides-to-be.
Any advice to future brides?
My advice to future brides would be to take in each moment as it comes. From the planning stages to the wedding day itself. You will only do this experience once (hopefully!), and however stressful it may be at the time, it will all work out wonderfully in the end.