Abbey Bridal Real Bride – Nathan & Carol
Location: Suite 1-7 Level 2
I wore a customised Camille gown by Rebecca Ingram from Maggie Sottero that I purchased at Abbey Bridal. I remember thinking that surely I wouldn't be able to find a dress that made me feel like a an actual princess… but I did! With all the alterations and fittings it was a very long process over several months. But at my final fitting, it was such a beautiful moment to stand there in my gown, with my sister, my mother, and her mother standing around me as the big day felt that much closer! I wore my dress for my entire wedding day and fell more in love with it – from the gorgeous illusion sections, to the customised V-shaped back that I'd designed with our lovely seamstress Quinnie, to the way each layer had a uniquely different delicate texture – I felt truly wonderful.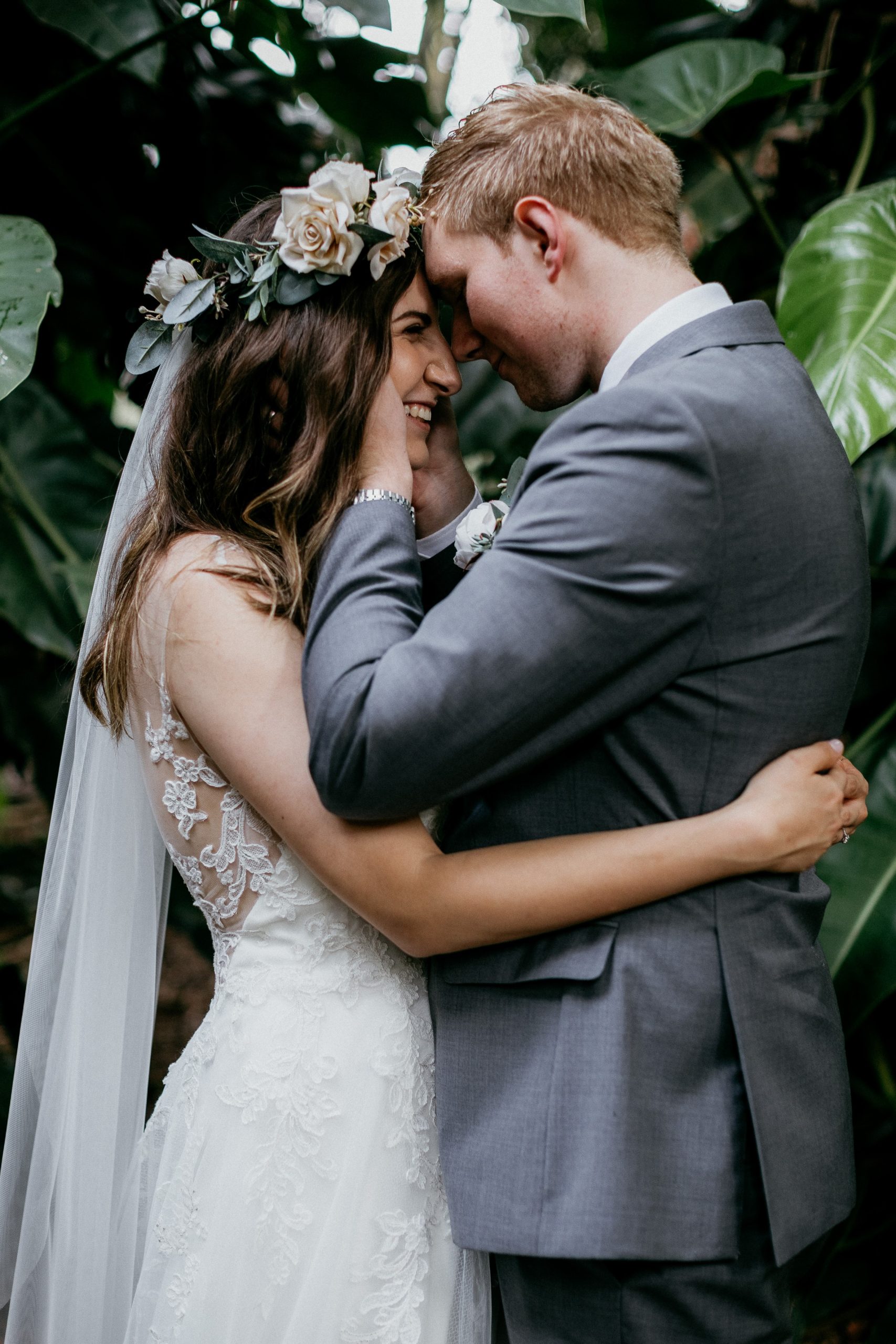 Tell us some highlights of your Wedding Day
There were far too many!
One of the first things we did that day was in the morning, my husband-to-be came over to my house and we read each other letters, as well as had a moment to pray together (keeping him blindfolded of course, haha!) I was in tears at how romantic his words were, and how today I finally got to marry this guy!
When I had finally put on my dress and had a first look with my family, holding my grandmother and crying together was such a sweet moment – I am her eldest grandchild and the first to be married, and she travelled from overseas just to be here with me for this special time.
Seeing my groom break down in tears when I walked down the aisle! I tried to keep it together myself but when he and my father hugged at the altar I couldn't help but cry too.
Sharing a donut straight after our ceremony, lol!
Our first dance – I'll never forget the way Nathan was looking at me, and it was so special to dance with all the lights dimmed except for our custom neon sign shining the phrase "love never fails" over the dance floor.
The sparkler send off! to see all my loved ones smiling and cheering us on was the most wonderful way to end the night.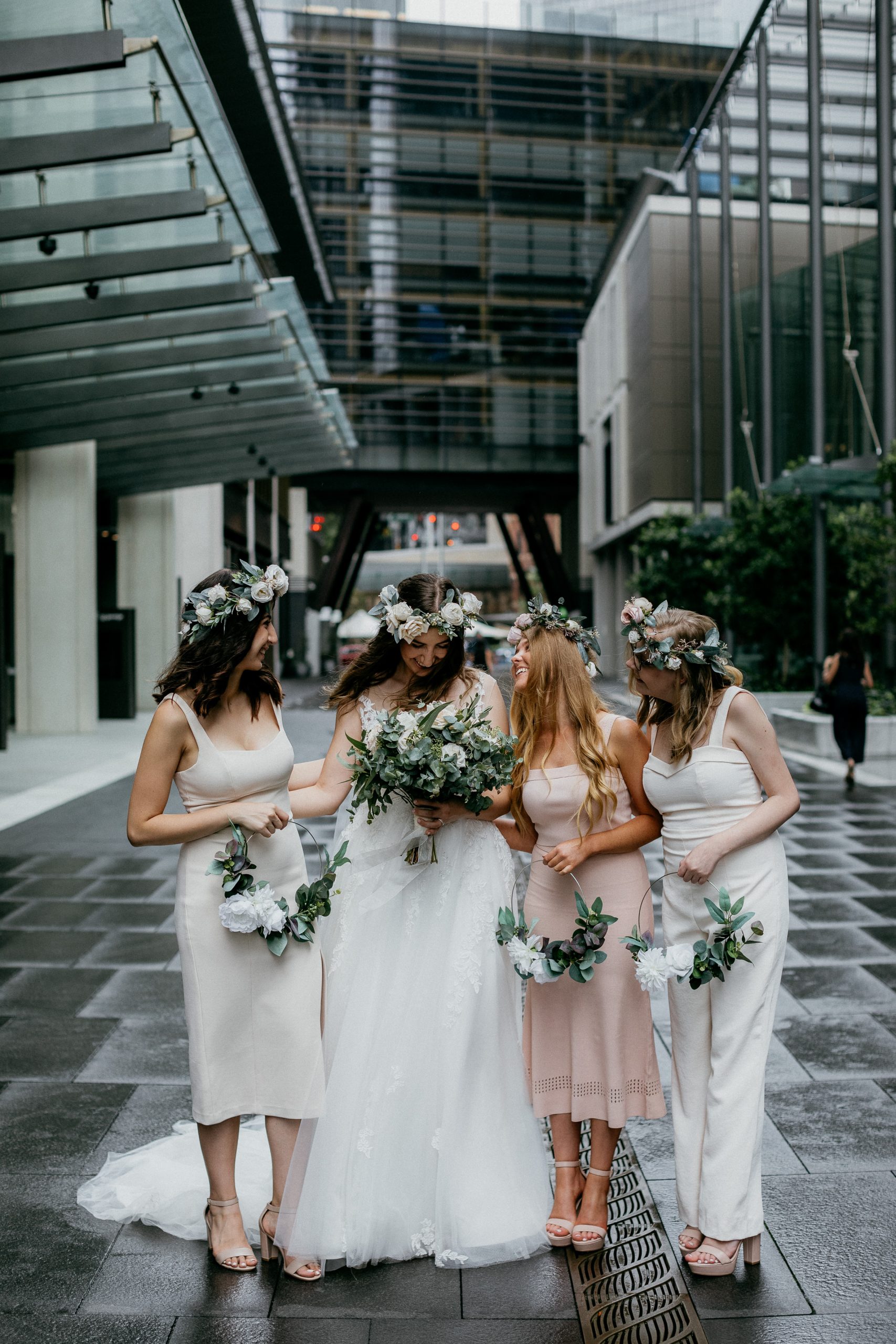 Any advice to future brides?
There is a lot that I could say, but honestly part of the whole process is learning and growing through each step of this wonderful journey. The most important thing also is to reaaally soak in every moment. You will be stressed out and wondering if this wedding will even come together at all (my husband and I planned to elope several times because we were so stressed!) but at the end of it all you truly will look back at this time fondly. The day will be beautiful, because you are beautiful and so is the love you share.
~
Contact: Abbey Bridal
Address: Suite 1-7 Level 2, The Dymocks Building, 428 George Street Sydney NSW 2000
Phone: (02) 9233 5106
Email: abbey@abbeybridal.com.au
Website: www.abbeybridal.com.au
Instagram: @abbeybridal