Location: Level 1, Suite 10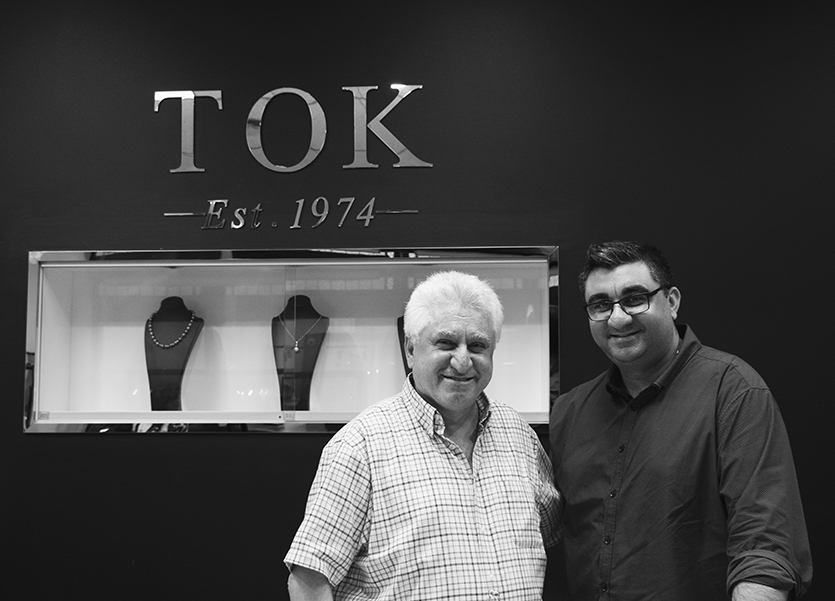 Jewellery has been in the Tok family for 200 years and when Alex emigrated from Turkey in the 1970s he brought with him a rare skill set and a strong desire to continue the tradition.
Here, he met his wife Hannah whose father was also a jeweller and together they established Tok Brothers where they worked side-by-side in The Dymocks Building for 30 years.
Their three children are also part of the team, with son Abraham a qualified gemologist, daughter Alexandra the 3D-CAD designer, and son Chris the professional photographer and marketer. "We like to do everything in house," says the smiling and quietly spoken Alex Tok from their stylish new fit out on Level 1. Doing it all begins with providing a dazzling choice of gemstones.
"Sometimes people have a preferred gemstone and we show them different shapes, sizes and colours. They can touch and see them, get a feel for them," explained Abraham. Once chosen, the gems are incorporated into the design which is rendered in 3D. This gives
a 360° virtual image of what the custom-designed piece will look like, thus taking the guess work out of the process.
Tok specialises in engagement rings and wedding bands, and Abraham sources diamonds from South Africa, Canada, Russia and Australia. "Kimberley Diamonds are fantastic in their colours, notably fancy yellow, which is extremely popular," he said. "I love the Siberian Diamonds the best. They are extremely hard to mine but are known for their superior brightness, clarity and they just scintillate in the light."
Earrings, pendants, necklaces, bracelets and bangles are also custom made, utilising the finest diamonds, coloured natural gem stones, pearls and settings from all over the world.
Alex is proud to be working with and serving the new generation. The children of past customers come to him for jewellery that is custom made like their parents', but in a style that is uniquely their own.
"I like to create something new, every time," says Alex.