Location: Level 9, Suite 11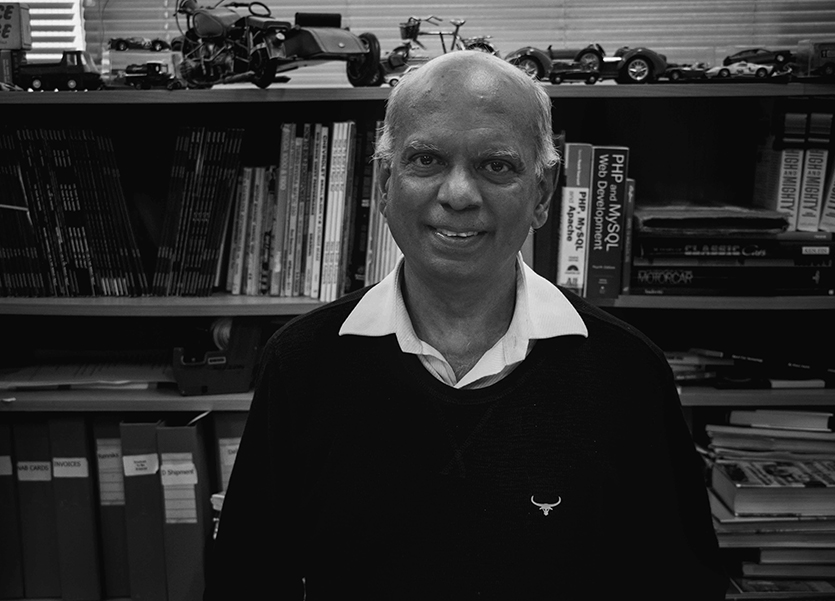 Anand has actually retired after 30 years of service but it seems that he simply can't let go. With a masters degrees in both English Literature and Journalism, it was not a love of cars that landed him the position back then, but his love of books.
He and Automoto owner Michel Barton still skype every day and when Michel needs a holiday, Anand steps back in to the place he loves.The shelves in here are groaning with thousands of items, 90% of which will be sold online. "There will be someone in the world looking for each and every one of these books," said Anand before adding, "and we are priced well."
There are new local and imported titles, rare and second hand titles, workshop manuals, motorsport titles, annuals and biographies along with a comprehensive range of DVDs. This is a truly niche, specialty store that is well known among motoring enthusiasts. "Like my BMW person," said Anand, "he's about to buy the car tomorrow, but wants to make sure he has the workshop manual today."
There are myriad technical books and workshop manuals for people who are maintaining or restoring old motorcycles and cars. Most prized by collectors and enthusiasts are the specialised history books, biographies and limited editions.
"We have some handsome books and this is a classic case," said Anand, showing off a large leather bound book that celebrates all things Ferrari. It is hand numbered and signed by Australian author, Gavin Farmer. This amazing publication is clearly a labour of love.
Other people bring old manuals and motoring books in for them to sell. The range is simply enormous and their market is worldwide. "A customer from Jakarta had looked all around the world for an old Honda workshop manual and couldn't believe it was really here, so he called in personally in between flights. Sure enough he got what he wanted and it was only $67," said Anand.
"This is old school. No matter how modern you are, you like to have
a hard copy. Its like cash money."