Location: Level 9, Suite 12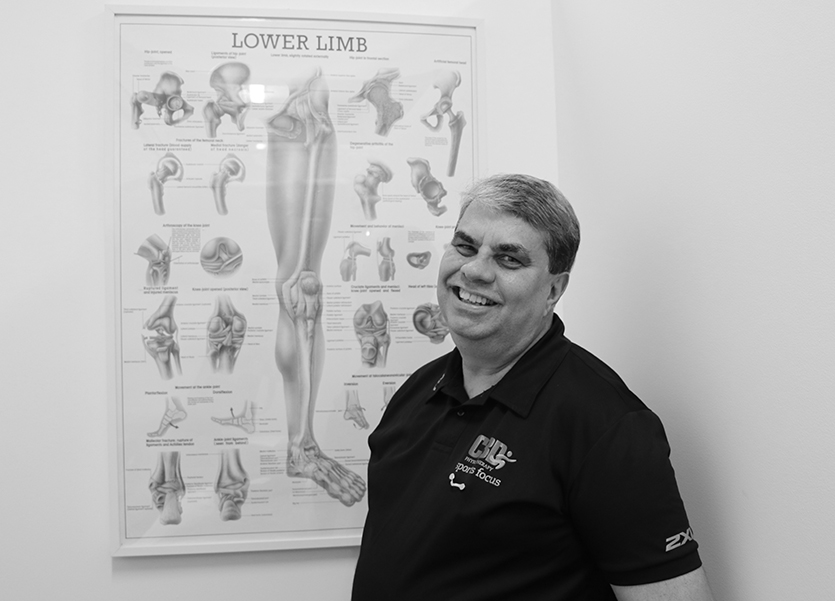 It was after a work experience stint at a local hospital when Ashton Lucas was inspired by physiotherapy, seeing people recovering from injuries being helped by a hands on approach without drugs or machines. He enjoyed the interaction with people and seeing results.
Ashton arrived at The Dymocks Building 27 years ago as a young physiotherapist before taking over the business. He said, "it's been a fantastic spot for me and my clients… half way between Town Hall and Wynyard on George Street."
With his Masters in Manipulation and Sports Therapy, CBD Physio has a renowned expertise in neck and back problems. "Being in the middle of the CBD," says Ashton, "80% of our work is spinal. Office people work on screens, sometimes several at once, so they are always leaning forward. Some muscles get stretched and sore, others short and tight, and you start getting headaches, and arm and back pain. Sitting for long periods puts a huge strain on your discs. But bodies bounce back, they are very forgiving if you look after them and you get the right advice."
Being a physiotherapist can be hard work, but also a joy. Ashton says, "sometimes I come out of here feeling I've had such a great day, leaving on such a buzz! When you release physical pain it can also release emotional pain and you feel like you're really making a difference. 'Hands on' is a very ancient way of healing."
CBD Physio treats quite a few older people and Ashton also has a special interest in men's health, saying, "I have lost a few friends to prostate cancer, depression, suicide… things that can be treated and Australia has very good resources if you know how to access them."
His many interests continue outside work with South American dancing, reading, singing, cooking and woodworking, all things that are fun. "If it makes you laugh, I encourage you to do it," Ashton says with a smile.