Custom Jewellery by Waldermar Jewellers
Location: Level 1, Suite 9b
Here at Waldemar Jewellers, we are also known for creating bespoke fine custom jewellery in Sydney. If you have unique ideas for pendants, necklaces, signets, earrings, bangles, bracelets or cufflinks, we can work with you in turning them into reality. We are custom jewellery specialists in Sydney with great experience in designing and crafting one-of-a-kind fine pieces of jewellery. Our custom jewellery is made for all occasions or as the perfect gift for your loved ones.
The process begins with a design consultation with our head designer voted best jeweller in Sydney. We will take your lead during the design conceptualisation by taking inspiration from your suggestions and by getting to know your personality. During the consultation, we will create sketches so your vision appears on paper. We will work thoroughly with you and will refine the sketch until your desired outcome is achieved.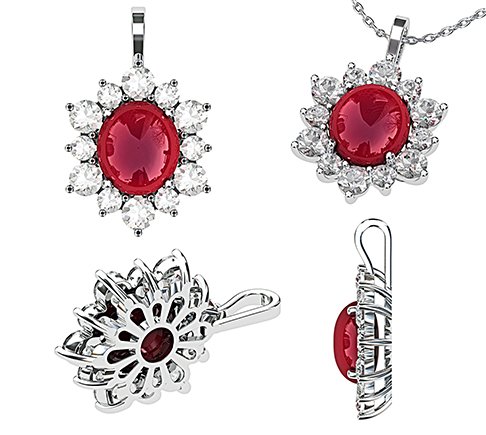 To give you more assurance that we are going to produce the exact jewellery that's on your mind, we will utilise the advancements in technology. Using a computer software, we will render an accurate 3D version of your individual pieces so you can view a realistic visual of how the finished jewellery will look like. Once you have approved the final design and gave us the go ahead, the craftsmanship magic begins.
We purchase only the finest raw precious materials before handcrafting your special purchase. You also rest assured that we will work only with the best and qualified jewellers and craftsmen in Sydney in making your design ideas come to life.
Check our popular diamond fine jewellery collection.