Five Anti-Ageing Skincare Products – You By Sia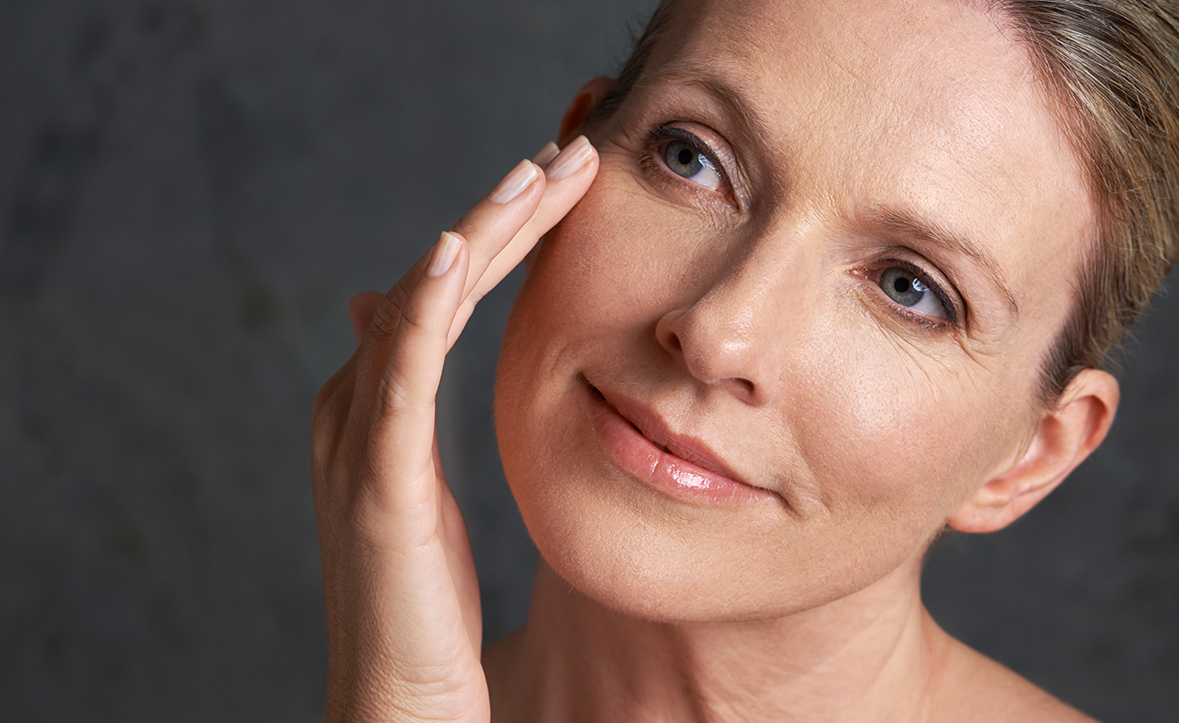 Are There Any Anti-Ageing Skincare Products Or Ingredients That Actually Work? The Short Answer Is, Yes!
It is reasonable for you to expect there to be skincare products that work to combat issues such as wrinkles, scars, acne, and sun damage – all factors
in your skin looking its age. In this article, You By Sia describes 5 of the top anti-ageing skincare ingredients that actually work, and that you
can use to make your skin more youthful-looking and radiant through summer.
1. Peptides
Peptides in skincare can offer significant skincare benefits. They are natural, biological or artificial short chains of amino acids (tiny proteins and
active molecules formed when collagen breaks down). Collagen is a protein made of long segments of amino acids, linked in a chain.
WHY ARE PEPTIDES IMPORTANT IN ANTI-AGEING SKINCARE?
Peptides provide building blocks for your skin to become more resilient and bounce back to its' youthful best.
When collagen breaks down in our skin, our bodies create specific peptides that tell the skin to produce more collagen. So, the presence of peptides is
beneficial to the production of collagen, which makes our skin look plumper and more youthful.
WHICH SKINCARE PRODUCTS / INGREDIENTS HAVE PEPTIDES IN THEM?
Natural products: Milk! Dairy products are among the richest dietary sources of peptides, with several identified in the milk protein, Casein, alone.
You By Sia recommends: Clinicals Release – Advanced Peptide Anti-Ageing Serum
This all-in-one skin revitalising serum transforms common signs of ageing skin, including discolouration and skin sagging, for a more refined and supple
skin appearance.
Anti-ageing, advanced peptide skin revitalisation for youthful, even and supple skin. More information.
2. Amino Acids
Arginine and Carnitine are amino acids that form Creatine, which supports natural skin function and stimulates skin cells to produce more collagen and
elastin.
WHY ARE AMINO ACIDS IMPORTANT IN ANTI-AGEING SKINCARE?
Collagen increases the ability to store water in the skin, hydrating it and giving it a more youthful glow.
WHICH SKINCARE PRODUCTS / INGREDIENTS HAVE AMINO ACIDS IN THEM?
Natural products: watercress and spirulina (which even exceed meat), pumpkin, leafy greens, hemp seeds, chia seeds, soybeans, sesame seeds, sunflower seeds
and sunflower butter, almonds, avocados, figs, raisins, quinoa, and wheat.
You By Sia recommends: Clinicals Shift AM – Anti-Aging Pigmentation Day Serum
This brightening day serum improves the appearance of your ageing, pigmented skin through quick absorption, to improve texture and replenish hydration.
Suitable for all skin types, including sensitive and rosacea skin.
Advanced anti-aging skin revitalisation in a simple skin care routine. More information
3. Hyaluronic Acid
Hyaluronic acid is a hydrating, moisturising agent that plumps your skin.
WHY IS HYALURONIC ACID IMPORTANT IN ANTI-AGEING SKINCARE?
Hyaluronic acid is critical to having supple, younger-looking skin. As the natural collagen in your skin decreases with age, the appearance of wrinkles,
discolouration and age spots become more visible. Hyaluronic acid keeps up your skin's collagen synthesis, which offers your skin the ability to retain
moisture and plump out wrinkles.
WHICH SKINCARE PRODUCTS HAVE HYALURONIC ACID IN THEM?
Natural products: Foods such as leafy greens, root vegetables and soy products contain it, while homemade broths made from animal bones, skin and connective
tissues are even better sources.
You By Sia recommends: Clinicals Vanish AM – Complete Day Corrective Serum
This corrective day serum supports acne prone and oily skin in reducing excess oil, by using a complex of anti bacterials, botanicals, minerals and antioxidants,
to improve skin texture without dryness. Reduces inflammation and irritation during the day.
All-in-one acne-prone skin management in a simple skin care routine. More information
4. Retinoids
Retinoids are Vitamin A derivatives that speed skin cell turnover, to even out discolouration and reduce fine lines.
WHY ARE RETINOIDS IMPORTANT IN ANTI-AGEING SKINCARE?
Retinoids help with the appearance of fine lines, dark spots, texture, and skin tone.
WHICH SKINCARE PRODUCTS / INGREDIENTS HAVE RETINOIDS IN THEM?
Natural products: Animal liver (Beef, Pork, Turkey, Chicken), sweet potatoes, cod liver oil, cheese and butter.
You By Sia recommends: Clinicals Clenz – Hydrating Antioxidant Facial Cleansing Foam
Clenz strips away dirt without stripping away your skin. This cleanser works in harmony with your skin, compliments your beauty skin care routine and does
not contain any harmful ingredients. As makeup removal and as part of your skincare routine, wash morning and night with Clinicals Clenz before applying
serums or moisturisers.
The core of an effective, simple skin care routine. More information
5. Ingestible Skin Care Products
Ingestible skin care products focus on beauty from the inside of your skin out, rather than the other way around. It makes sense to look after the nutritional
and beneficial aspects of a healthy diet to complement your skin care, rather than expecting a topical cream to do all the work and produce all the
benefits of a skincare routine.
CAN ANTI-AGEING SKINCARE BE SAFELY INGESTED?
Absolutely! Ingestible skin care, such as collagen-boosting drinks and hyaluronic acid capsules, has have been on the market – and trending – for quite
some time.
WHICH SKINCARE PRODUCTS / INGREDIENTS ARE INGESTIBLE?
Natural products: Ingestible skin care can include plenty of spring water, green juices and fresh coconut water. These are good for hydration and to encourage
new cell turnover, a beneficial skincare treatment for combating hyper-pigmentation, skin discolouration, skin tone and age spots.
You By Sia recommends: Clinicals PURE PHIX – Dietary nourishment
True to You By Sia's philosophy of addressing skin concerns from the inside out, Pure pHix works to address the appearance of ageing by supporting keratin,
elastin, collagen and cartilage production.
Research has found that as we age, our bodies can become deficient in sulphur, an essential mineral that keeps cell walls permeable so that nutrients can
freely flow and toxins can be easily discarded by the body. Sulphur has also been proven to assist in improving the appearance of eczema, psoriasis,
rosacea, acne, dermatitis, scaly skin and dandruff.
As a potent sulphur compound, Pure pHix is designed to support the body in performing a myriad of functions that relate to overall wellbeing and general
beauty, including:
Waste and toxin elimination
Absorption of nutrients including essential vitamins and minerals
Increasing oxygen levels
Increasing energy levels
Reducing inflammation and swelling in soft tissue
Maintaining the skin's natural pH balance
Increased carbohydrate metabolism
Give your body the support it needs to improve the signs of ageing, starting from the inside out.
Available in 1.1kg size (not shown). More information
Combat Anti-Ageing Now
Relatively quick results can be experienced through using the right ingredients and skincare products to address anti-ageing concerns and exposed skin
care needs. What are you waiting for? Get in touch with You By Sia to keep your skin nourished, youthful and radiant this summer!
~
Contact: You By Sia
Address: Suite 6 Level 1, The Dymocks Building, 428 George Street Sydney NSW 2000
Phone: (02) 8323 7510
Website: www.youbysia.com.au
Instagram: @youbysia