It's beginning to look a lot like Christmas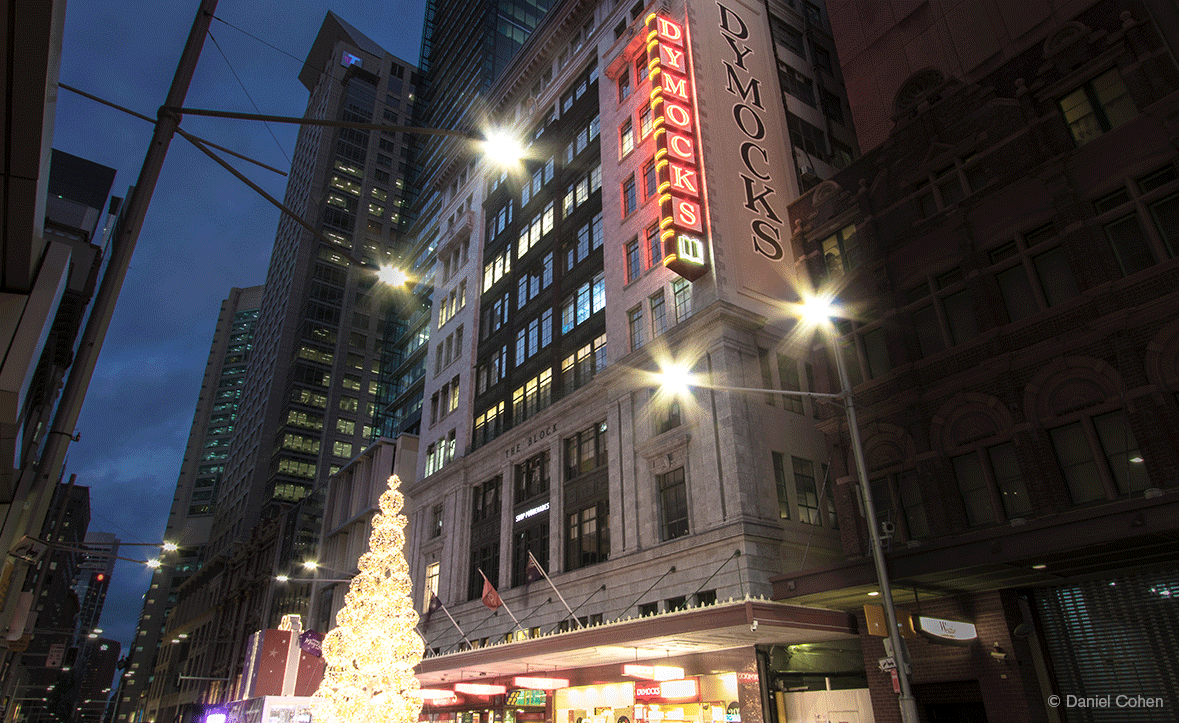 2016 is the year for shopping unique. This year there's more reason than ever to come shop and celebrate in the city this festive season with extra events
and activities planned for George Street in the city centre.
George Street shopping precinct is very much open for business and Sydneysiders are encouraged to head to the city centre this festive season. A range
of entertainment and activities is planned including a giant 9 metre high decorative Christmas tree outside our Building.
To view tenants Christmas hours visit their individual pages on the directory to ensure you are organised and
get your shopping done early this year!
The Dymocks Building are also giving you the chance to win 1 of 2 $500 shopping sprees when you make a purchase before December 23. For more info on this
promotion and how to enter click here.
Image taken by Daniel Cohen