Location: Level 2, Suite 16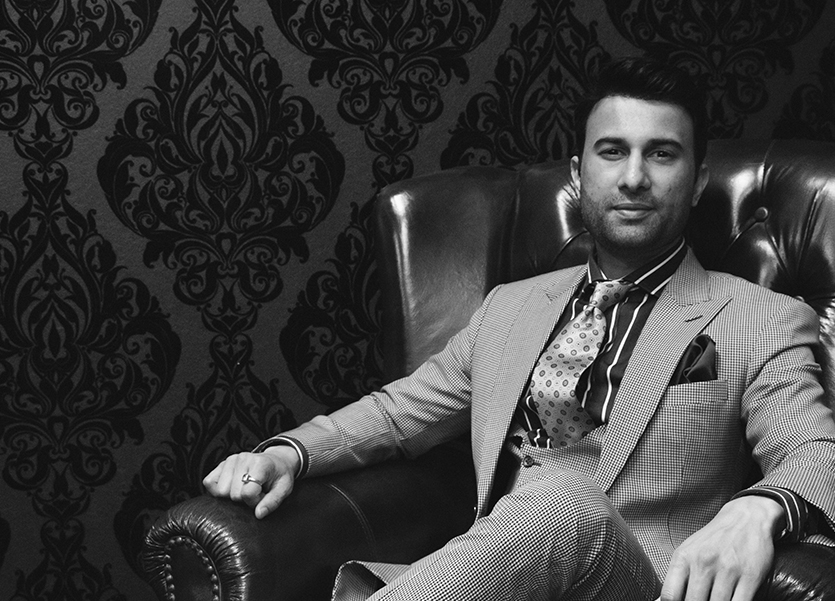 "You want to look good and that's why people come here."
Casually at ease in a seriously stylish ensemble, it's hard to imagine that the founder of Montagio Custom Tailoring began his career as an auditor with no real knowledge of fashion. It wasn't until later, during a holiday in Thailand, that Jatin Vengurlekar discovered custom made clothing. It sparked an idea.
"There is the really high-end bespoke tailor that most people can't afford or off the rack suits where the fit often isn't great. Montagio fills the gap in between," Jatin said. "We are custom tailors, which means you are fully measured up, and with our help you choose the fabric and style, then the garments are crafted by some of the best tailors in Europe or Asia. The result is a fantastic fit without the extra steps and costs of fully bespoke tailoring."
Customers enjoy investing in a quality item that they have helped create and with the help of a Montagio personal stylist, something unique is designed. To get ideas flowing, customers might bring in Instagram photos or browse the showroom for inspiration and explore the fabric choices. "We talk it through, arriving at a more individual style – even a standard navy suit can be personalised with a monogram inside the jacket and contrast trims on buttonholes. You feel confident in a well fitted suit and if you look a bit different, people notice you," said Jatin.Which is perfect for wedding outfits, work, job interviews and even school formals.
Surprisingly, a Montagio custom made wool suit starts from just $699. For the suit connoisseurs, Montagio also carry premium cloth such as Loro Piana, Cerruti, Drago, and Holland & Sherry.
While suits are very popular, so are tailored sports coats, linen jackets, chinos and overcoats, plus customised accessories such as European-made shoes, belts and even sunglasses. That's right, you can choose your own frame shape, lens colour and have your name engraved on the inside. It's all about the individual here.
"We enjoy styling people up in ways they may not have considered, and customers feel great when they're wearing something that fits them really well," said Jatin. You'll never go back to off the rack.