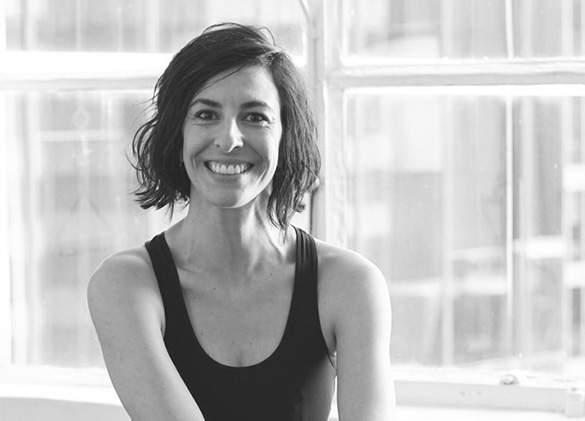 With over thirteen years of experience teaching Pilates throughout the Sydney metropolitan area, Jo has amassed a tremendous amount of industry knowledge and experience. Her deep understanding of Pilates repertoire, anatomy and biomechanics coupled with boundless patience and a sense of humour has established her reputation as a highly sought after practitioner. Jo's passion for the method continues to deepen as the years progress.
With a contemporary Pilates approach, Jo's responsive teaching style has facilitated many measurable successes in freedom of movement, improvement in sporting prowess, falls prevention and recovery from injury. She has witnessed her many clients mental and physical transformation through Pilates.
Jo is passionate about helping her clients realise their goals, and regards Pilates as an ongoing part of life. The freedom of movement that can be achieved through Pilates has positive outcomes that surpass the physical. Jo uses her love of storytelling and imagery along with her background in massage therapy to help her clients get the most from their sessions – appealing to a wide range of learners. She brings a positive outlook to every session and strives for every client to leave happier, more relaxed and feeling stronger than when they arrived.
When she's not running Pilates on George Joanne is kept busy within the Pilates Industry. She was recently announced the winner of the 2017 Pilates Anytime Next Teacher Contest. You can find her classes online on the international subscription website Pilates Anytime. Jo is also an educator and examiner for international training organisation, Polestar Pilates. Jo holds a position on the committee of the Pilates Alliance of Australasia as well as being a Principal Trainer level member. As part of her support to up and coming Pilates instructors, Jo offers regular study groups to trainee teachers, mentors local physiotherapists and Pilates instructors and writes regularly for blog- Spirited Pilates. Passionate about the wider Pilates Community here in Sydney, Jo founded of the Sydney Pilates Instructors Meet Up Group in February 2016 an initiative to develop the Sydney Pilates instructor community.