Keeping care of your eyelash extensions
Location: Suite 1, Level 8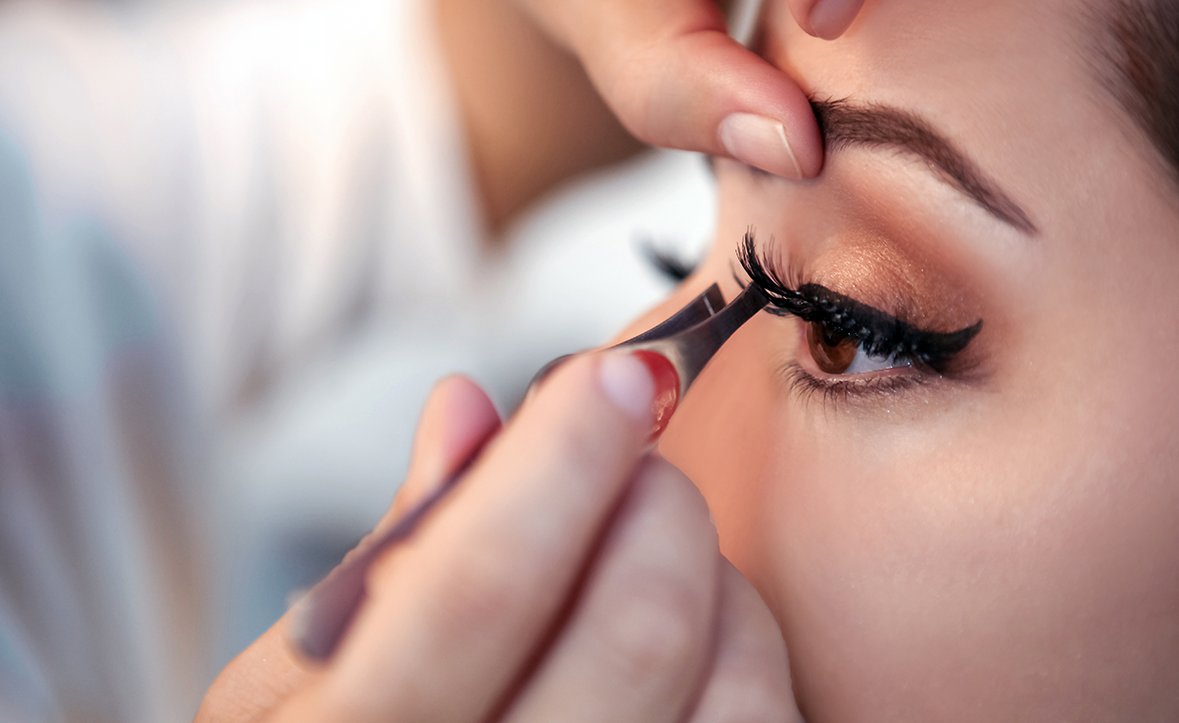 One of the worst kept beauty secrets as of late are eyelash extensions. Everyone from A-list celebs to your nan seem to have them and for good reason.
Tell the truth…
We bet as much as you love the whole beautifying process, you sometimes just don't want to go through your whole 30 minute+ routine. With that said a quick no-makeup makeup look might be out of the question.
The perfect solution…
Eyelash extensions are the answer to your lazy-fuelled prayers. This semi-permanent solution means you wake up flawless – Beyonce style (kind of). In order to wake up looking bright-eyed and bushy-tailed, there are some golden rules to abide by.
Here are our 5 top tips to looking after your eyelash extensions…
1. Don't Wear Mascara
To be honest, you really won't need it, but in case any of you are tempted DON'T! In fact, it's probably going to make your eyelashes look worse, not better.
Mascara has the tendency to make your extensions clump together, totally destroying the fluffy, fluttery look you wanted to achieve in the first place. Not to mention, trying to remove the mascara can be harsh on your lashes.
Ingredients used to formulate mascaras can also start to break down the adhesive used by your lash artist, meaning they'll fall out prematurely.
For those of you who have fair lashes, or love a completely black lash look, get your natural lashes tinted prior to having your extensions. This will give them an even fuller appearance!
We're big fans of RefectoCil's tints which make for a super quick appointment.
2. Avoid Oil-Based Makeup Remover
Whilst mascara is a no-no we don't expect you to shun your full eye makeup routine. It's best to avoid liquid products, or keep them away from your lashes at the very least, but a smoky eye isn't out of the question.
It's about being prepared when it comes to removing your makeup.
With the rise of oil cleansing you might be tempted to grab your favourite oil-based product off your vanity, but STOP!
Oils are incredibly good at breaking down makeup, but they also weaken the bond between your natural lash and extension.
Instead make sure you use an oil-free makeup remover – you still want to make sure you're keeping those lashes squeaky clean! Leaving traces of makeup on your lashes could lead to a condition cause blepharitis – google it and you won't forget to remove your makeup ever again!
3. Don't Remove Them Yourself
If you're not getting on with your lashes then the last thing you want to do is remove them yourself. You'll more than likely damage your natural ones, so this is a job best left to the professionals.
If you're unsure if lashes are for you, Ardell have a range of user-friendly individual extensions for you to experiment with at home. Unlike at the salon, where lashes are applied one-by-one, Ardell's individuals are small clusters.
They even sell a glue designed to keep your DIY lashes in place for a few weeks. Want them off before then? No problem! Use Ardell's remover specially designed for use with their products.
4. Adopt Some Careful Grooming
Whilst lash extensions do reduce your makeup routine, a little grooming is needed on the regular to ensure those peepers are always poppin'.
Tool of choice is the mighty spoolie… yep that is it's actual name!
Once every few days (or when you see fit) gently run the spoolie through your lashes to comb them back into perfect order. Don't tug the spoolie through any stubborn parts or you'll risk yanking out your extensions.
Another top grooming tip is to avoid lash curlers. These can damage and weaken the lashes. If you'd prefer more of a curl in the future ask your lash tech! Professionals will have a range of curl types on hand to personalise your extensions to flatter your face and to suit your needs!
5. Avoid Playing With Your Lashes
As marvelled as you are at your new extensions, constantly touching them is a big NO-NO! As is picking them, pulling at them and so on…
Fiddling with your extensions will only weaken the bond and make them more prone to fall out well ahead of schedule. Not to mention you'll probably transfer oils from your hands to your lashes which will weaken the glue.
Even though it's tempting to rub your eyes when you're tired, you're going to need to keep your wits about you if you want long-lasting lashes!
Look Lash-ious
If you want your eyelash extensions to look fresh and well groomed between infill appointments then some low-key maintenance is essential.
It's also worth noting that it's normal to lose a few lashes between appointments. Sometimes it's because of the weather, other times it's because your lashes are going through a natural shedding period. Remember a lash extension will only last as long as the natural lash it's placed on.
Adhering to these 5 tips will have you on the right track to enviables lashes!