Keratin Treatment: What it is and why it's so important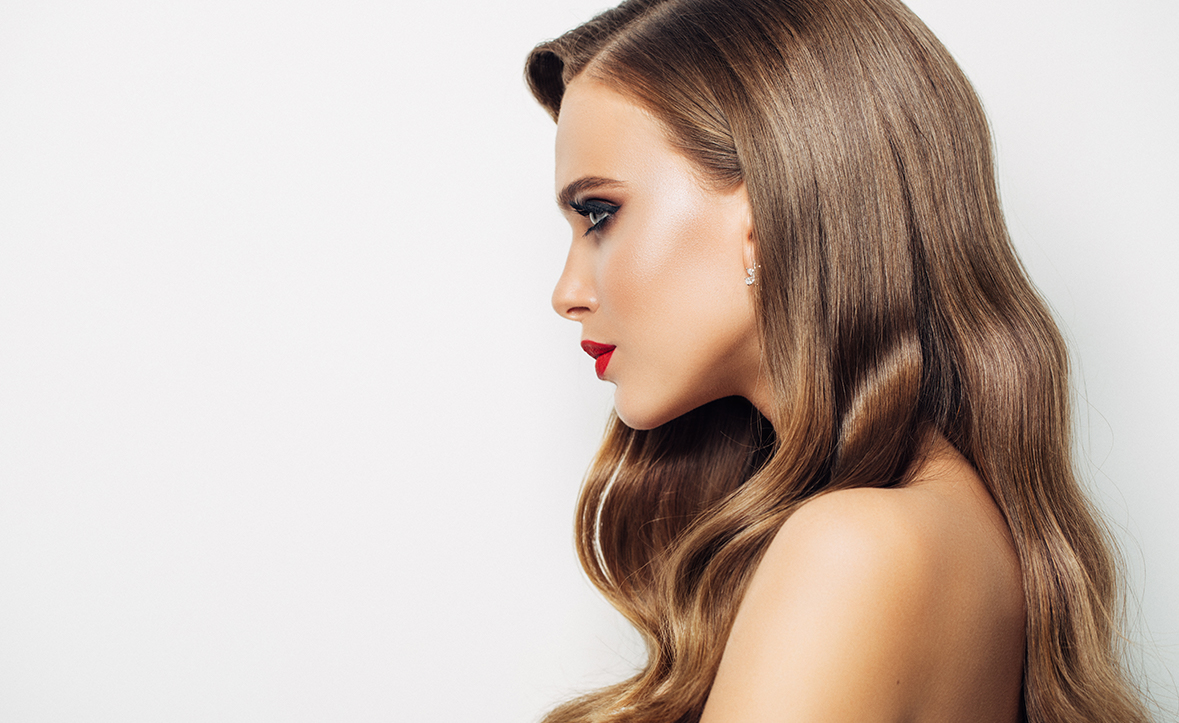 The daily struggle to taming wild and unruly hair in a world stressed for time is a chore no woman needs. Short term solutions products may offer the same
help, however they are only short term. The keratin restores and rebuild the hair making it smoother, stronger and shinier.
For all you hairdressers out there, how many clients do you feel come in with unrealistic hair expectations? You know the ones with the hair that puffs
out at the slightest hint of humidity, but they want to leave with the sleekest, straightest hair? Well, what if we told you that you no longer have
to figure out how to gently let your clients down…
Say Hello to the Hair Taming Game Changer
Brasil Cacau is the perfect hair perfecting solution. Taking even the frizziest and unruliest of hair and turning into a picture of sleek, shiny, smooth
goodness. It's a revolutionary, salon only treatment, that transforms hair with results lasting up to 7 to 8 weeks.
However, this treatment isn't just for those with curly and frizzy hair. If you have naturally straight hair you can have benefits too! The treatment promotes
strength and hair health as well as smooth hair. Just take a look at the following before and after…
The magic of the Brasil Cacau treatment lies mainly within 3 ingredients
Keratin
This is the protein that makes up hair, it's added into the treatment to strengthen and realign hair cuticles.
Cocoa
To brighten and protect the hair's colour, cocoa is added for it's powerful antioxidant properties.
Acetic Acid
Finally, acetic acid helps to maintain the smooth, sleek finish for a long time.
It's no wonder that this keratin treatment is rising in popularity! With ingredients like these, your hair will be nourished as well as full of life and
lustre.
Step-by-Step to Smooth Hair
The Brasil Cacau keratin treatment provides some serious results. In fact, it should come with a jealousy warning as everybody is bound to have hair envy
once they see the results! For a treatment this intensive it needs to be carried out by a professional. All hair dressers are trained to perform this
type of process and will use to following steps to achieve the optimal results.
1. Anti Residue Shampoo
Hair firstly needs to be washed with the anti residue shampoo by massaging it into the hair and leaving for 5 minutes before rinsing and repeating if necessary.
This alkaline shampoo thoroughly cleans the hair and open up the cuticles ready for the second step. It's an important part of the process, as preparing
the hair correctly allows for deep penetration of the keratin treatment, allowing it to work effectively.
2. Hair Drying
Only 80% of the hair needs to be dried following the shampooing process.
3. Brazilian Thermal Reconstruction
This is where it gets a bit technical. The hair needs to be split into sections so the thermal reconstruction treatment can be applied near the roots and
combed through. Realigning of the cuticles and hair smoothing are the main aims of this second product. This is where the main benefits – hair smoothing
and brightening – are added to reach that desired end result. No rushing, as slapping it on won't have the same effect!
4. Cold Hair Drying
The rest of the hair needs to be dried using cold air only, drying 2 strands at a time after the application of the reconstruction product. This then needs
to be repeated on the rest of the sections.
5. Flat Iron
To achieve the straight and sleek look the hair needs to be split into 4 sections with each strand of separated hair being straightened 7-10 times.
6. Deep Conditioning Mask
Once the hair has been completely straightened, it needs to be rinsed with the Deep Conditioning Mask to follow. Once applied this has to be left for 3
to 6 minutes to lock in and prolong the smoothing effects of the treatment, before washing off.
7. Primer
As an added heat protecting step, the pre-styling leave in primer can be applied before drying and styling hair in the preferred way. To maintain and upkeep
the effects of the treatment, Brasil Cacau have also produced a range of products to use outside of the salon. Their anti-frizz shampoo and anti-frizz
conditioner will tame flyaways and the hydrating hair complex mask keeps hair nourished, reducing the likelihood of split ends.
Brasil Cacau is the perfect one brand solution to solve many hair gripes and achieve hair desires. Say goodbye to unruly, frizzy hair and hello to gorgeous,
sleek hair that is oh so easy to maintain!
Gone are the days of furiously brushing knots, in fact, the Brasil Cacau keratin treatment can leave hair healthier. With correct maintenance hair will
look shinier than ever with reduced flyaways and split ends – sign us up!
For all your hair and beauty supplies visit Beautopia today – based in The Dymocks Building in the heart of Sydney's CBD.
Contact: Beautopia Hair and Beauty Supplies
Address: Suite 1 Level 8, The Dymocks Building, 428 George Street Sydney NSW 2000
Phone: (02) 9221 7765
Email: city@beautopia.com.au
Website: beautopia.com.au/
Instagram: Beautopia Australia