Megumi & Masatora: Wedding at Shangri-la Hotel, Syndey – Photographed by Divon Photography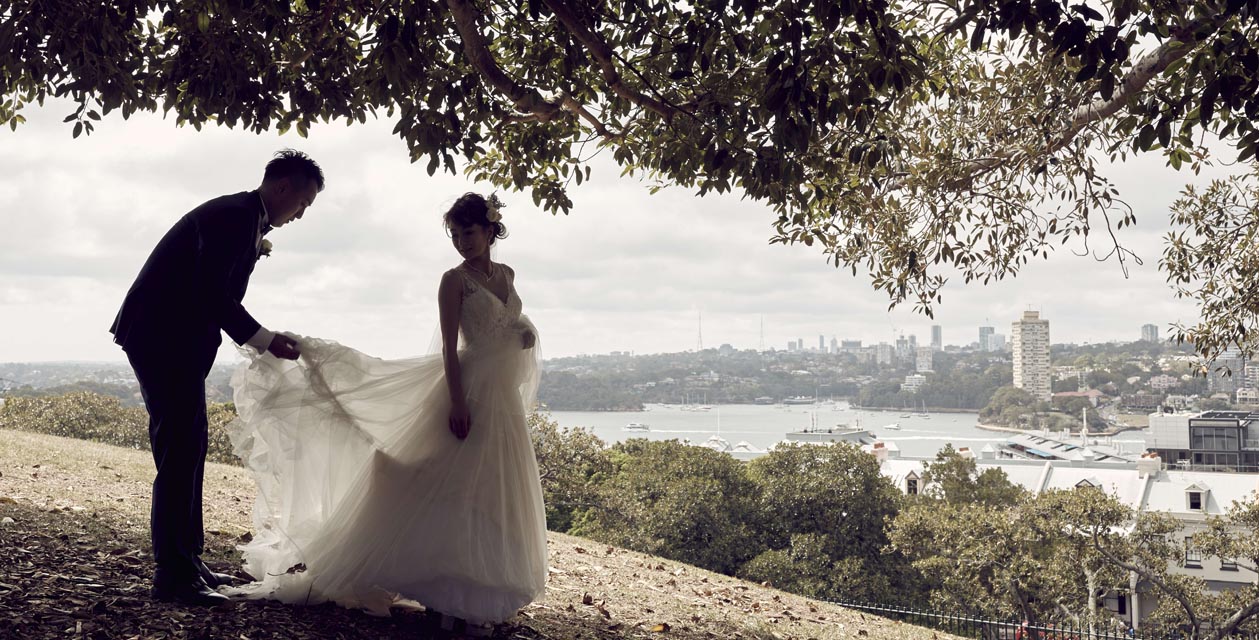 At Divon, we believe each wedding is unique and have their own story to tell. Therefore it's so important for us to be able to sit down and chat with our clients, not only so we get to know each other but to exceed expectations.
When our photographer Franky first met Megumi-san, as usual, he asked many questions to get to know her and get a idea of the rundown of the wedding. Franky always try to come up with great and weird ideas to make each wedding more personal and special. Masatora-san and Franky worked out together to create a surprise for Megumi-san. Masatora prepared a set of jewellery as a surprise for Megumi on the day when she was getting ready. Look through the photos for the moments that Franky captured when Megumi received the gift!
This wasn't the end of the surprises. Our clients and ourselves, love the Same-Day-Edit (SDE) show. To make their wedding even more special, Franky picked up a very important detail during their meeting- ohh our groom-to-be didn't propose to our bride-to-be (yet)! As another surprise, our groom recorded himself proposing to our bride which was included in their SDE and everybody absolutely loved it!
When there's magic, we capture it. When there's none, we create it ~