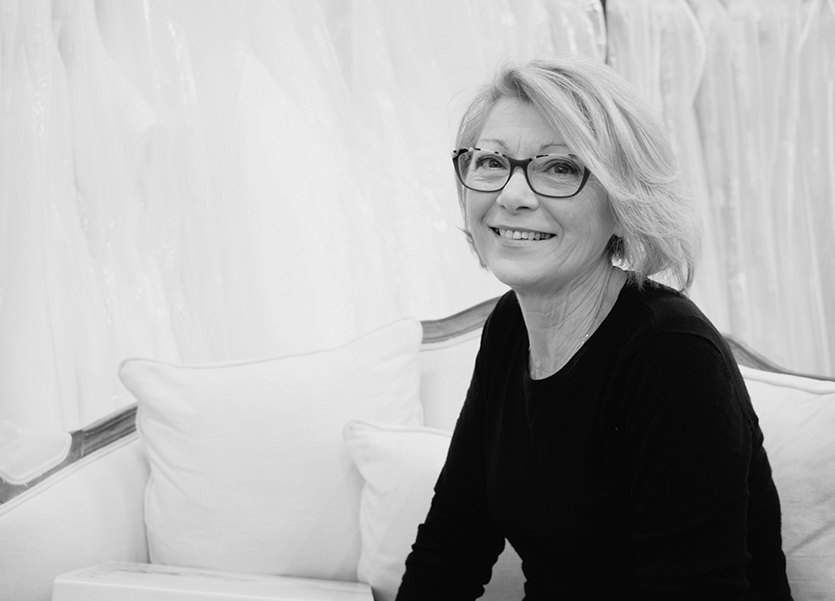 The business of wedding gowns runs in Nicky Farina's blood. Her mother Nancy opened the business in 1959 when gowns were purely made to order. After Nicky joined the business it relocated to The Dymocks Building where it has thrived for 27 years.
"We liked the charm of the building and it has been a wonderful location for us," says Nicky. The building is like a one stop wedding hub with gowns and associated jewellery, photography and tailoring services.
Today, Fashions by Farina proudly carries ten gorgeous labels sourced from Spain, Italy, Holland, the USA and Australia. On special 'Trunk Days' clientele are invited for exclusive viewings to try on and pre-order the latest fashions.
Farina's range of gowns is exquisite, offering a multitude of styles. However, it's the finishing touches that are made in-house that create something truly unique. Nicky says, "it could be the veil, the beading, embroidery, or incorporating 'something old' perhaps from their grandmother. It's a very individual choice." Hand sewn beading, embroidery and professional alterations to ensure the perfect fit are carried out on the premises.
Nicky loves to make each bride's day really special, as comfortable as possible, and have the confidence on the day to feel really special. "Brides can be nervy, with a high sense of anticipation," she says, "and sometimes they do not have their mother or family nearby so they place their trust in us." There are six consultants, each of whom has a particular style affinity with brides.
The longevity of the business through the decades is something Nicky is very proud of, saying that "it's a very special feeling for me when a client comes back later with their daughter, niece, friend or sister to have their garments made by us. It speaks of their faith and trust in us and I feel like we have made a difference."
Coming into The Dymocks Building each day she feels a very warm vibe. While Sydney buzzes away outside, this is the inner sanctum. "It's like a vortex'" says Nicki, "The calm within the storm."