Nicole Sposa has arrived at Fashions by Farina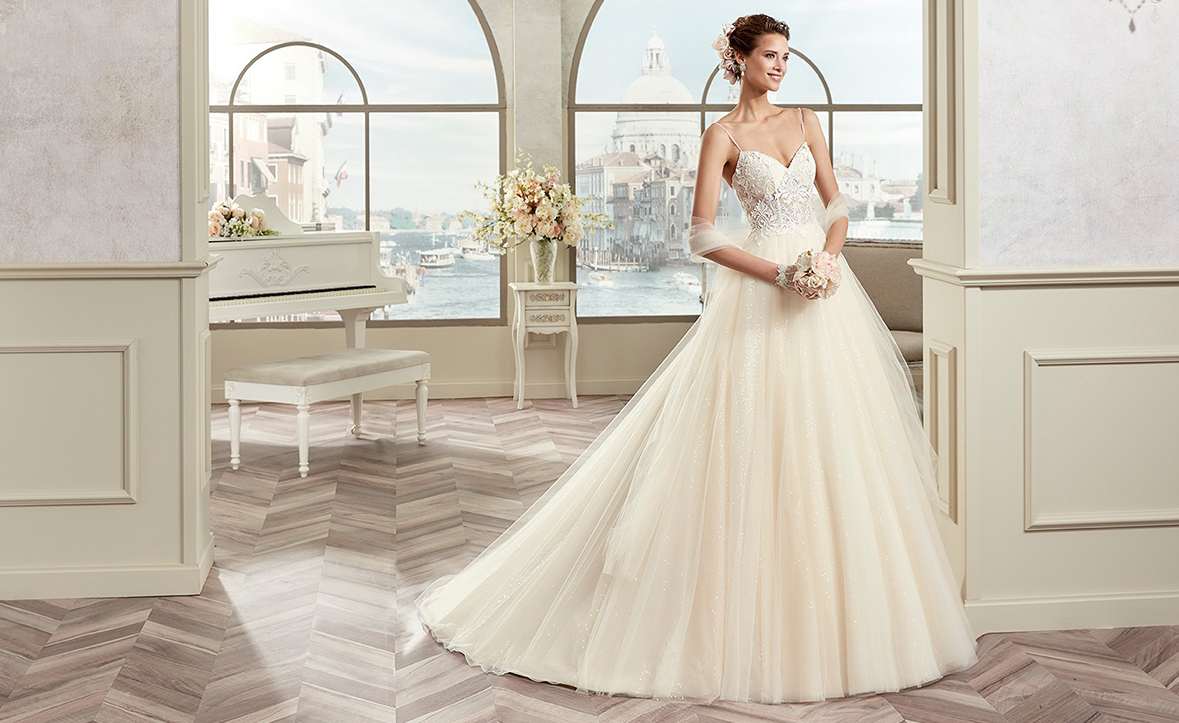 Just Arrived at Fashions by Farina, the Nicole Sposa 2017 Collections of Nicole, Jolies, and Colet.
Be one of the first in Australia to view this exciting Italian range of Wedding Gowns.
Go to the 'Just Arrived' section to view these fantastic
and original Wedding gowns by Nicole Sposa
The Nicole Fashion Group creates romantic, contemporary bridal gowns. Stylish and feminine, traditional and equally timeless, the 2017 collections embrace
modern romance with the inclusion of specific design elements, including:

• Sleeves: short, three-quarter and long-sleeves enrich the designs by embracing a demure yet undeniably elegant feature.

• The Tattoo Effect: French lace on translucent fabric creates a tattoo effect, especially stunning on the back, upper bodice and sleeves.

• Convertible designs: each design follows the evolution of the day; from the ceremony to the reception skirts become lighter, trains can disappear
and boleros and shrugs can be removed in time for dancing.
If you would like to arrange a time to come in view the latest from Italy, feel free to call Fashions by Farina on 02 9222 2933 or 02 9222 2944.
(Images above are only a sample from Nicola Sposa's 2017 Collections 'Nicole', 'Jolies', and 'Colet'. Visit in store to see what dresses are available.)