Ryan and Kahlia – Abbey Brides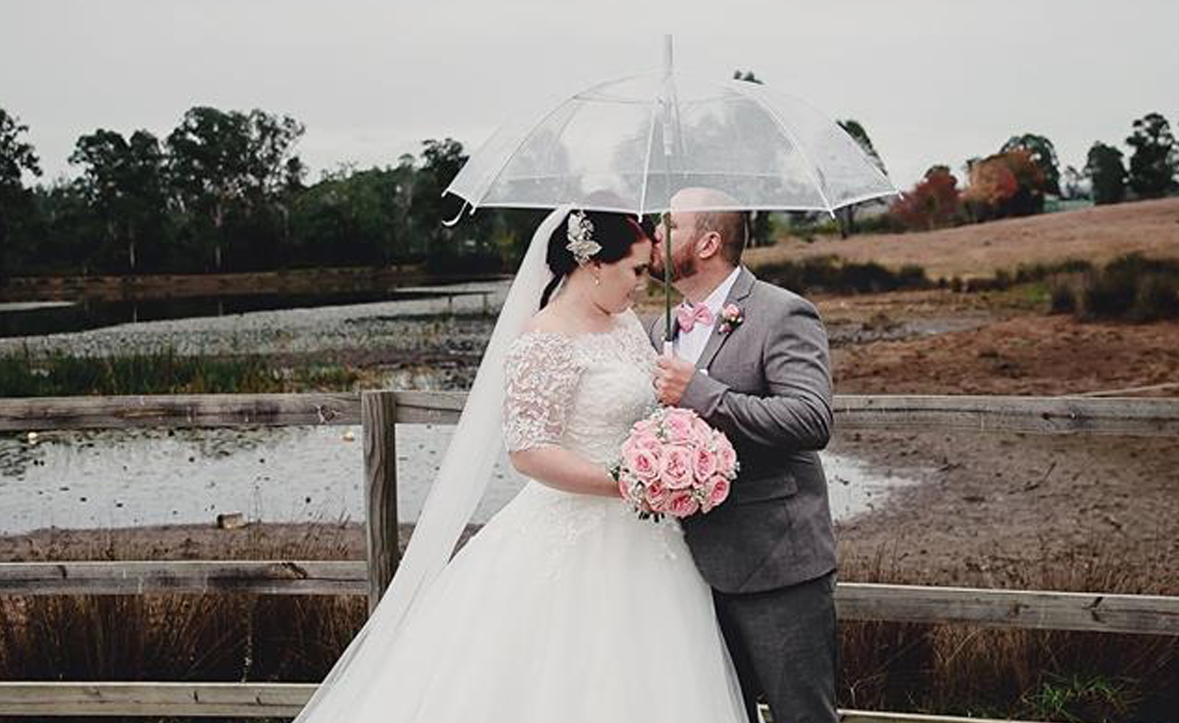 JUNE 8, 2018
What dress did you wear & how did you feel?
"Darlene" by Rebecca Ingram.

I felt like an absolute princess, I was so anxious that as a bigger girl that a "big" dress would make me look worse, but the dress was so flattering,
gave me a shape & received so many compliments on the day!
Tell us some highlights of your Wedding Day
The look on my now husbands face when he saw me in the dress, it was nothing like he could have ever imagined, but he said I took his breath away.
Tell us about your experience at Abbey Bridal?
As a bigger girl, walking into a bridal dress shop can be quite daunting. But Amanie & the Abbey Bridal team made me feel at ease straight away.
I walked in a bride who was unsure about what type of dress I wanted, and within an hour had found the dress of my dreams! As an added bonus, Amanie
has helped me select the most perfect headpiece & belt that complemented the dress perfectly, which helped me decide on how I even wanted my
hair! Nothing was ever too hard or unreasonable, with the whole team being extraordinarily helpful. Would and have been recommending Abbey Bridal
to every Bride!
Would you recommend Abbey bridal to your family & friends? *
YES! Definitely!
Any advice to future brides?
Obviously try to go in with a style in mind, but don't try on something just because it doesn't match the ideas in your head entirely. The Abbey Bridal
team do this all the time, and have managed both with myself and my sister to find everything we wanted and more in a dress!
~
Contact: Abbey Bridal
Address: Suite 1-7 Level 2, The Dymocks Building, 428 George Street Sydney NSW 2000
Phone: (02) 9233 5106
Email: abbey@abbeybridal.com.au
Website: www.abbeybridal.com.au
Instagram: @abbeybridal