The benefits of buying a 'Made to Measure' Suit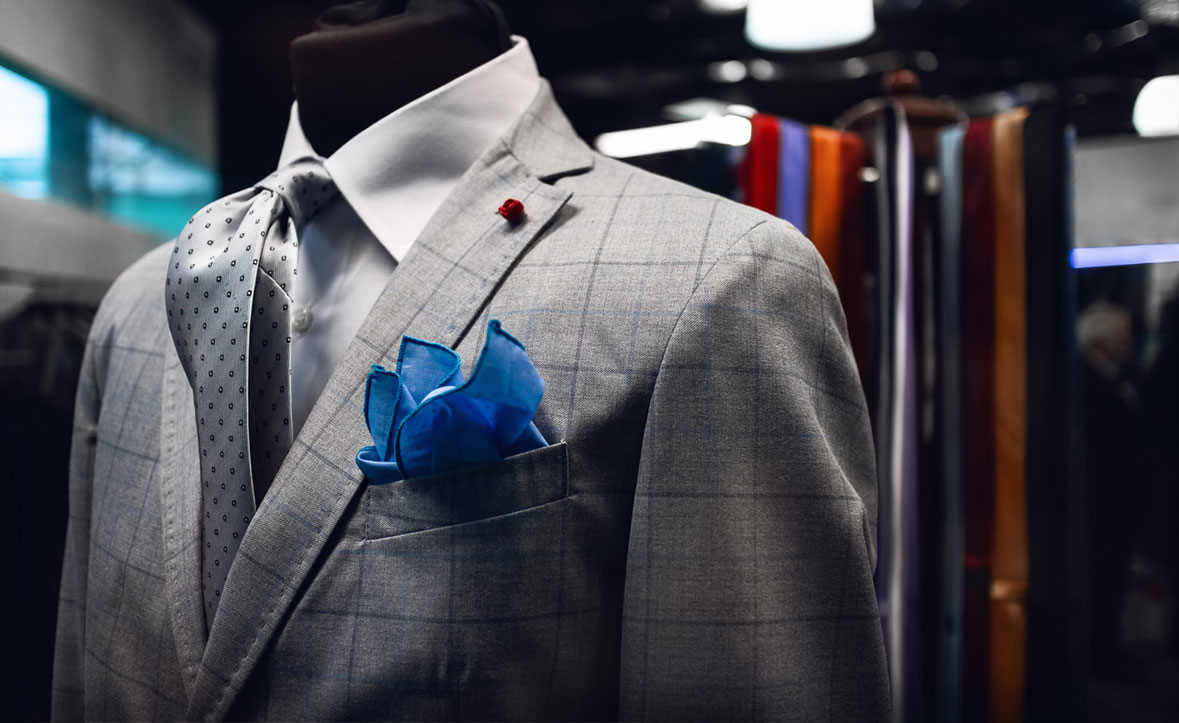 So you've got a special occasion coming up and decided it's time for a new suit. The big question now is which type? The different options for men's suits
can be a little overwhelming if you're not used to suiting up everyday; off-the-rack, tailored, made to measure, custom…the options can seem endless.
But what do these names actually mean, and which is the best option for you?
You have three basic choices when looking to purchase a new suit:
Off-the-rack
Tailored off-the-rack
Made to measure or custom made
Off the rack suits are those purchased directly from a retailer without being altered to fit the buyers body. These suits can be tailored to alter the
existing shape for a better fit to your unique measurements. It's always advised to tailor your off-the-rack suits but this can only improve the fit
of the suit so much, as your tailor is working with a pre-constructed piece.
Made to measure or custom made suits overcome all of these hurdles. A made to measure suit is custom made for you, your exact measurements, with the shape,
style, fabric and individual features that you want.
While some people may see this as an unnecessary expense, if you are anything other than a perfectly proportioned male then you will find that most off
the rack suits just don't fit the way they should and you end up having to trade a good fit across the shoulders for sleeves that are too long and
baggy, or pants that fit at the waist but are too wide in the legs.
Your solution to this is a made to measure suit.
But other than getting the perfect fit, there are many more benefits that a made to measure suit has to offer. Check out our list below of the top benefits
of made to measure suits:
1. Quality Materials:
Off-the-rack suits are usually mass-produced with cost efficiencies the highest priority for their originating brand. This can mean that sacrifices are
made when it comes to fabric quality and construction in order to keep the cost of production down. Store bought suits don't always go through the
hands of professionals who perfect every detail but a made to measure suit is a very different story. Custom tailors are able to make adjustments on
the spot and as everything is done by hand and provided direct to the buyer, a high level of attention to detail is required.
2. Express your personal style:
Custom made clothing of any type, allows you to show off your own personal style and individuality. Most tailors who specialise in made to measure suits
will offer you a variety of fabrics to choose from, unique design features and options for personalisation to create the suit of your dreams. Some
key features you can customise with your tailor include collar design, cuff shape and pocket shape.
3. Time and cost efficient shopping:
The process of getting a made to measure suit is straightforward and simple, saving you from hours of window-shopping in the hope that you'll find what
you're looking for. When working with a tailor, you are guaranteed to walk away with what you came looking for in the first place. You are stepped
through the entire process form start to finish with clear time frames and expectations set from the beginning. This avoids wasting your time and energy
on a below-par product.
4. Built to last:
If you're familiar with the terms "fast fashion" and "slow fashion" you'll recognise the trend of conscious shopping. This encourages customers to make
more longer term investments with their purchasing such as spending a little more up front to get a better quality and more ethically produced garment,
as opposed to multiple purchases of poor quality garments that fall apart after a few wears. The materials and construction of made to measure suits
being crafted by hand and tailored to your exact measurements, mean that your suit is built to last and will end up saving you money in the long term.
So next time you're looking for a new suit, don't dismiss a made to measure custom created suit. Not only will it be unique to your body and personal style,
it will save you time and energy in the long run.
Visit C. R Tailors Specialist Suit Tailoring & Alterations for custom tailoring, master alteration and made to measure suits.