Location: Level 8, Suite 9 & 11&15&17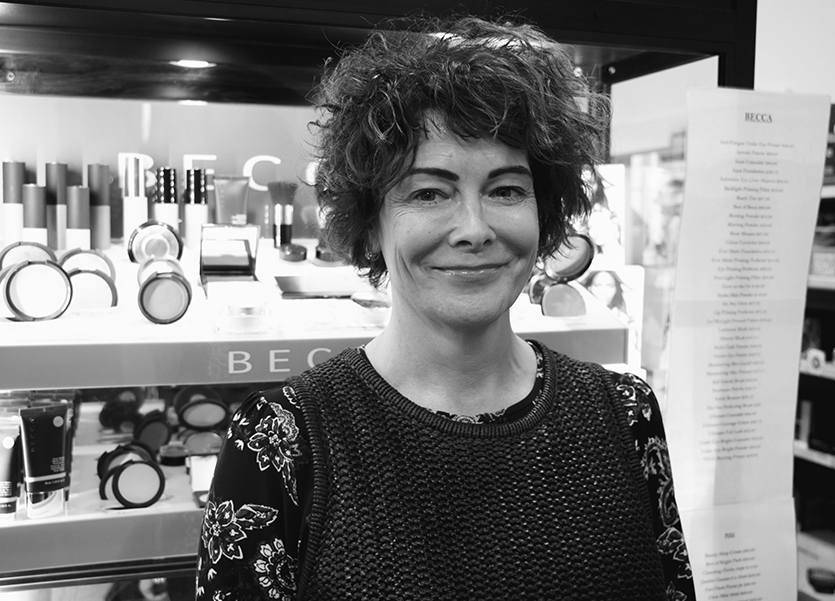 SA Hair, Nail and Beauty Supplies (SA) services salons with everything they need from bobby pins and hair colour to nail files and wax.
Originally a hairdresser, manager Tory O'Sullivan has been with SA since it started 25 years ago. "When we had to leave the Gowings Building, we were very lucky that Dymocks was available," Tory said. "We were blessed, going from one lovely building to another. Until we moved here we didn't know how great it was. It's such a pretty building."
SA is very well known in the beauty business. "In the beginning, we were mainly hair then we branched out into beauty and then into nails as well. We have slowly gotten bigger and bigger and bigger," said Tory.
She also explains why this wholesale operation looks like a retail store. "Customers can buy online but most choose to come in and see what they're getting. The look of the colour, the strength of the clip, feel the brushes and generally see what is new. And they can quickly pick up stock."
Tory and her staff have a very broad knowledge base and each are super knowledgeable in particular areas for hairdressers, beauticians and nail artists. They help customers solve problems and learn how to use the products.
With Beautopia down the hallway, Lash Blossom opposite, and salons sprinkled throughout, The Dymocks Building has become a hair, nail and beauty destination.
Tory loves her flamboyant industry, saying, "we have loads of interesting customers and they are a very relaxed clientele. We build up relationships and share a lot with them. That's what I love about where I work. You can have a lovely fun day."
As a 20-year old hairdresser in Ireland, Tory said "I had bright purple hair and wore long, pointy 'winklepicker' shoes. Semi punk, that's what it was about then."
With her own edgy style, Tory has always been in tune with what's going on.