Valentines Day at The Dymocks Building
Location: The Dymocks Building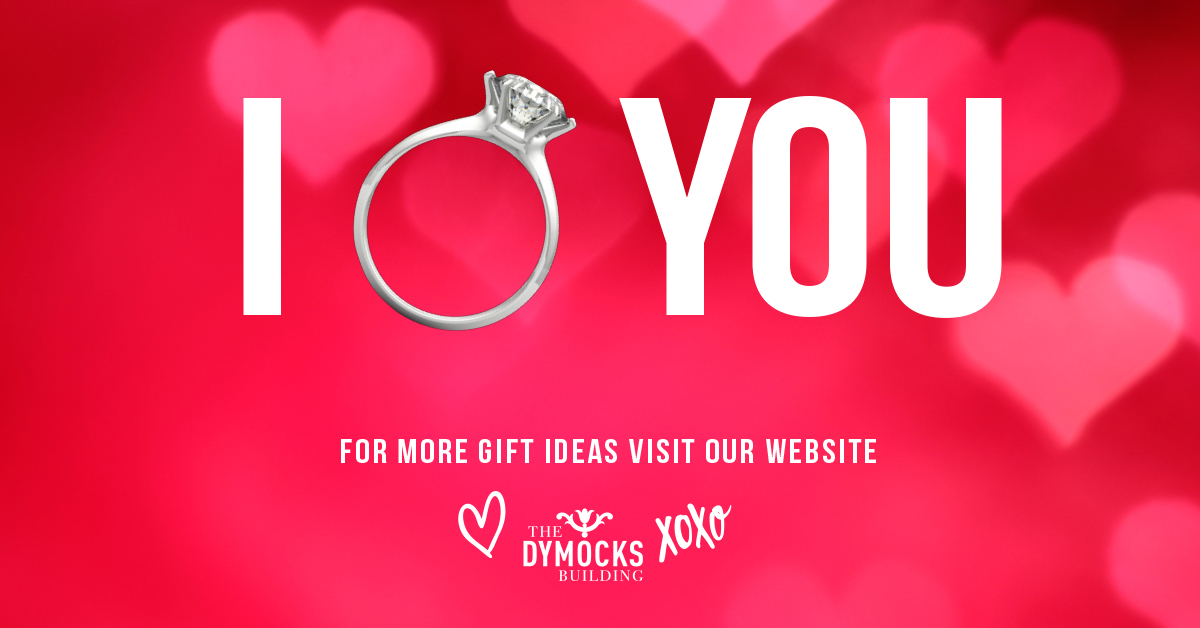 The Dymocks Building has everything you need to show the love to your significant other on February 14th this year. If you're a bit stuck for ideas then you've come to the right place, we are here to help you get ready for the day and find the perfect gift. So let's get started!
First, let's get dressed. A special date deserves a special outfit. We have a range of fashions stores for both Men and Women. With a variety of custom and bespoke tailors and dressmakers, you can create a unique piece purposefully designed for you so you can feel comfortable and confident on your date night this Valentines Day.
Want a gift that will make their eyes sparkle? Jewellery is always a gift that will wow on Valentines Day. We don't want to brag, but did you know that The Dymocks Building has over 40 unique jewellery stores all under one roof? Work side by side with one of our talented jewellers to create something unique just for your loved one, or shop around and explore our many retailers to find that perfect piece that you know will light up their eyes when they open the box.
If you're looking for something a bit different for your loved one this year then why not try an experience and spoil them a little? Let them enjoy an afternoon of pure bliss being pampered at one of our health and beauty retailers.  Start them off with a full body relaxation massage, then let them feel beautiful with a lash lift and tint, followed up with a new hair style, manicure and pedicure. With all these different services and salons all in the one place The Dymocks Building has everything you need to spoil your special someone and leave them feeling relaxed and pampered. Or if they are after something different and unique, why not learn a new skill together? Find something you will hold onto for the rest of your life with our wide range  training classes from our varied training and education companies located inside our building.
If you're a practical giver, then maybe helping your loved one tick some things off their to do list could be the thoughtful act they are longing for. Why not book an appointment with one of the professional services within our building? Often it's those little things that we keep putting off that can cause us the most stress, so help get your loved one organised and book them in!
Whatever your special someones gift preferences are, there will be something for them at The Dymocks Building. Home to over 120 specialty stores and businesses specialising in fashion, weddings, jewellery, health, personal & professional services, it's safe to say you'll be spoilt for choice. See individual stores for opening hours at our tenant directory