Win A $1,900 DIAMOND RING!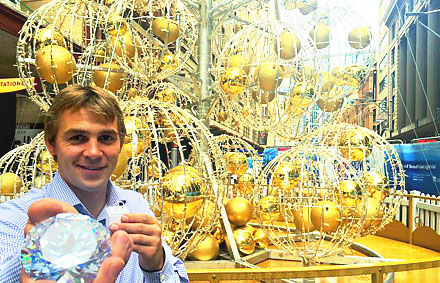 The Dymocks Building's Waldemar Jewellers has taken over the pop-up retail space on George Street between King and Market streets offering everyone the chance to watch jewellers at work – and enter the draw to get their Christmas off to a glittering start with the chance to win a diamond ring!
Visitors will be invited to guess the weight of a gemstone, with the winning guess securing the ring. A $200 voucher for Montagio Custom Tailoring is also available as a runner-up prize. Visit the pop-up retail space for more information.
Waldemar Jewellers will be joined by other Dymocks building retailers showcasing their goods, including Abbey Bridal and Montagio Custom Tailoring.