Location: Level 4, Suite 16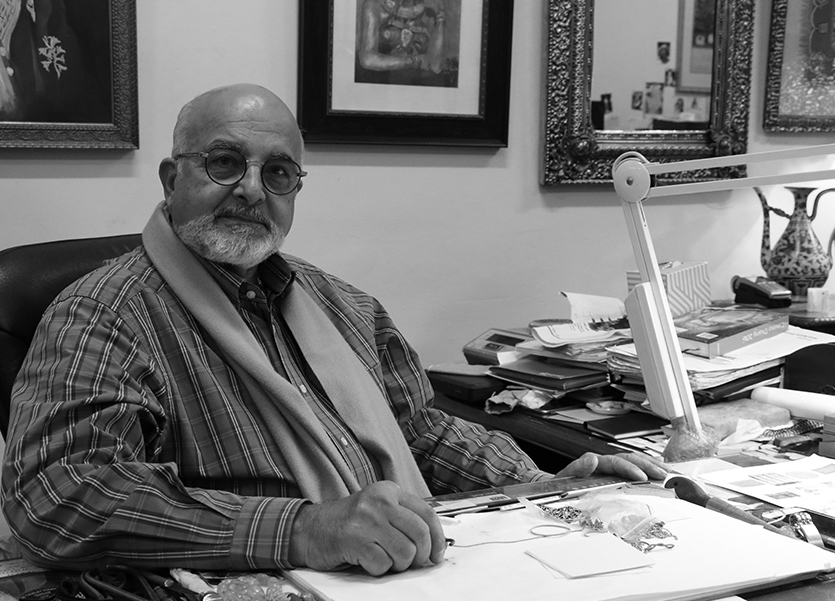 Entering the premises of Ralph Nicola on Level 4 is like stepping into another world. One where works of exquisite and ancient beauty adorn the walls, fill the cabinets and grace the furniture in what feels more like a private living room than a store. Indeed, this is Ralph Nicola's home away from home.
As the son of a jeweller in Egypt, Ralph "tinkered" in the trade before going into public relations. When he immigrated to Australia in 1970 however, with no English, PR was abandoned and he began working for a Sydney jeweller.Before long, Ralph established his own business, one where he could combine hand made, individually designed jewellery with his love of and interest in antiques.
Every piece Ralph makes is a one off, so there is actually no jewellery on display. Ralph prefers to start from scratch with each client, drawing up designs, sourcing the perfect gems and creating something unique every time.His business is built on
personal recommendations.
"People come to me," says Ralph, "I've been in business since 1974." With a total of 37 years in The Dymocks Building, it's no wonder the same applies to his antiques.
The treasures that have made their way to him are remarkable. Take the magnificent 17th century framed Persian carpet woven with gold and silver thread, a miniature Japanese screen from the Edo period, Josephine Bonaparte's gravy boats and a pair of forty thousand year old Egyptian figures. Ralph pulls out reference books that show the some of the actual items that are here on display. Like the glorious Tiffany lamp that was snapped up at auction and now casts its jewel-like colours around the shop. .
"It's all about the eye," says Ralph, "I see things differently." He also admits to suffering from a disease. "It's hard to part with my treasures," he says before adding, "but everything here is officially for sale."