Location: Level 1, Suite 16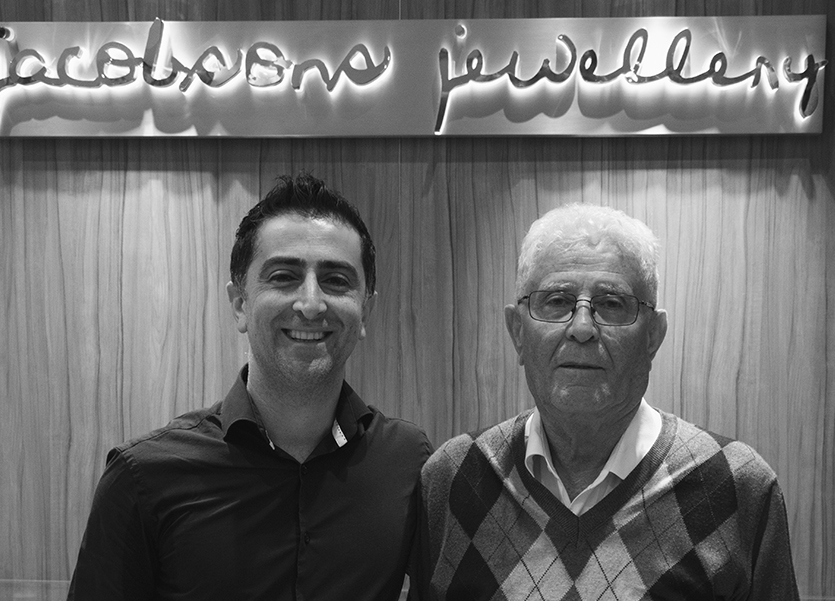 We love what we do. Our customers talk to the maker.
Michael, Zeki, Gabriel, Tony and Robert are the five sons of Jacob Saffo. All are jewellers and together, they are Jacobsons.
Jacob began manufacturing jewellery in Istanbul in 1974 before bringing his family to Australia. In Sydney today, almost every item for their three retail outlets is hand made in their workshop headquarters in The Dymocks Building.
Here, youngest son Robert who manages the store said, "the history, architecture and intimate setting" were deciding factors for their move to the Building. The showroom is dazzling with a focus on engagement rings encrusted with eye-popping diamonds and magnificent coloured stones.
"We have a lot of precious and semi-precious stones and if you like one we will put pen to paper and we will create the piece," said Robert. "It doesn't matter what your tastes are, we cater for smaller to bigger budgets. It all depends on your taste and what you like to wear."
Manufacturing is an industry term yet it belies the artisanal nature of the trade, with many of their tools also hand made. "It's a lot more than a trade, it's an art. Metal sculpted into anything you like," Robert said.
Jacob still keeps a close eye on the workshop. "It's probably his favourite place," said Robert. "He loves to walk through and make sure everything's going to plan."
Robert's passion for jewellery began at a young age, often coming into his father's workshop after school and now Robert's six year old is sitting up on the bench. "If they are going to be a jeweller, it will come naturally," he said.
The family tradition continues it seems, with Robert saying, "we deal with customers for many, many years. Once you start doing jewellery for particular people, the whole family generally ends up coming here."
"When it's hand made, it has that little bit of uniqueness. I think that's special."